Bleeding Hemorrhoids Surgery
A truely comprehensive guide to stopping hemorrhoid bleeding within 7 days
Causes, Symptoms and Treatments for External Bleeding Hemorrhoids and Internal Bleeding Hemorrhoids
10.. Surgical Treatments for Bleeding Hemorrhoids
Surgery is the most traumatic way of ending bleeding hemorrhoids, so should be the last option to try. Many people end up requiring bleeding hemorrhoid surgery, because they didn't take their diet and lifestyle options seriously enough.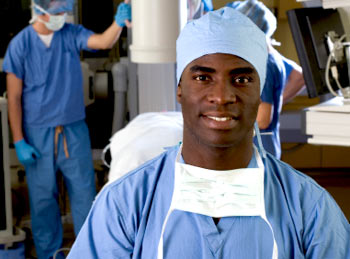 If bleeding hemorrhoids don't start to get better within a week of your at home attempts, then you may have to look at other bleeding hemorrhoid treatments, such as the surgery ones.
Bleeding hemorrhoid surgery can be ineffective in the long run.
Within about a year or so, 10 % of those who have undergone hemorrhoid surgery will have hemorrhoids again. It is quite common for some to have one operation to remove the hemorrhoids and then to have another and another and another.
Are you a candidiate for surgery to resolve your hemorrhoid bleeding?
Bleeding hemorrhoid surgery is normally reserved for those with larger hemorrhoids - smaller hemorrhoids are less likely to be bleeding and more likely to heal of their own if they do start bleeding, but there are exceptions. For example, if you're on aspirin medication to reduce the risk of strokes, small bleeding hemorrhoids may not stop bleeding and surgery then becomes a reasonable option.
Some common hemorrhoid surgeries that can be used for bleeding hemorrhoids
Internal bleeding hemorrhoids can be treated with a variety of surgical methods, such as Infrared coagulation, injection sclerotherapy and banding. In fact most internal hemorrhoid surgeries I suspect were at least partly developed in the first place to deal with bleeding internal hemorrhoids.
External bleeding hemorrhoids and some prolapsed bleeding hemorrhoids usually require a hemorrhoidectomy if you are after a surgical solution. A hemorrhoidectomy literally means the 'hemorrhoid cut away'. The surgery wouldn't be approved at all if it weren't relatively safe, but the potential risks can permanently affect your life. They include permanent fecal incontinence, anal sphincter damage, deep scarring and infection. There are also degrees of hemorrhoidectomy, most likely you will only need to have a section removed with prolapsed internal hemorrhoids. Some people need more removed, others less. An external hemorrhoid may only need the hemorrhoid and a small section of tissue cut away, while other people may require several external hemorrhoids removed and the anus rebuilt. The more serious the hemorrhoidectomy, the more likely a hospital procedure rather than an office procedure.
Research and main write for "bleeding hemorrhoids" by Loni L. Ice, editing and additional writing for "bleeding hemorrhoids" by D. S. Urquhart.
---